Shop
About these Face Masks
All face masks are made by myself in my studio in the Lawrenceville neighborhood of Pittsburgh. These face masks are not intended to replace N95 masks. The face masks are made to order, so it can take me a day or two to get your order in the mail to you. Most orders are out the door for delivery within 24 hours.
Styles
Currently there are three different mask styles:
The Standard Mask is my most basic mask. This mask has a small sleeve over the bridge of the nose holds a pipe cleaner so the mask can be shaped to fit your face and one continuous string that goes over the head and ties behind the neck creating a tight but comfortable fit.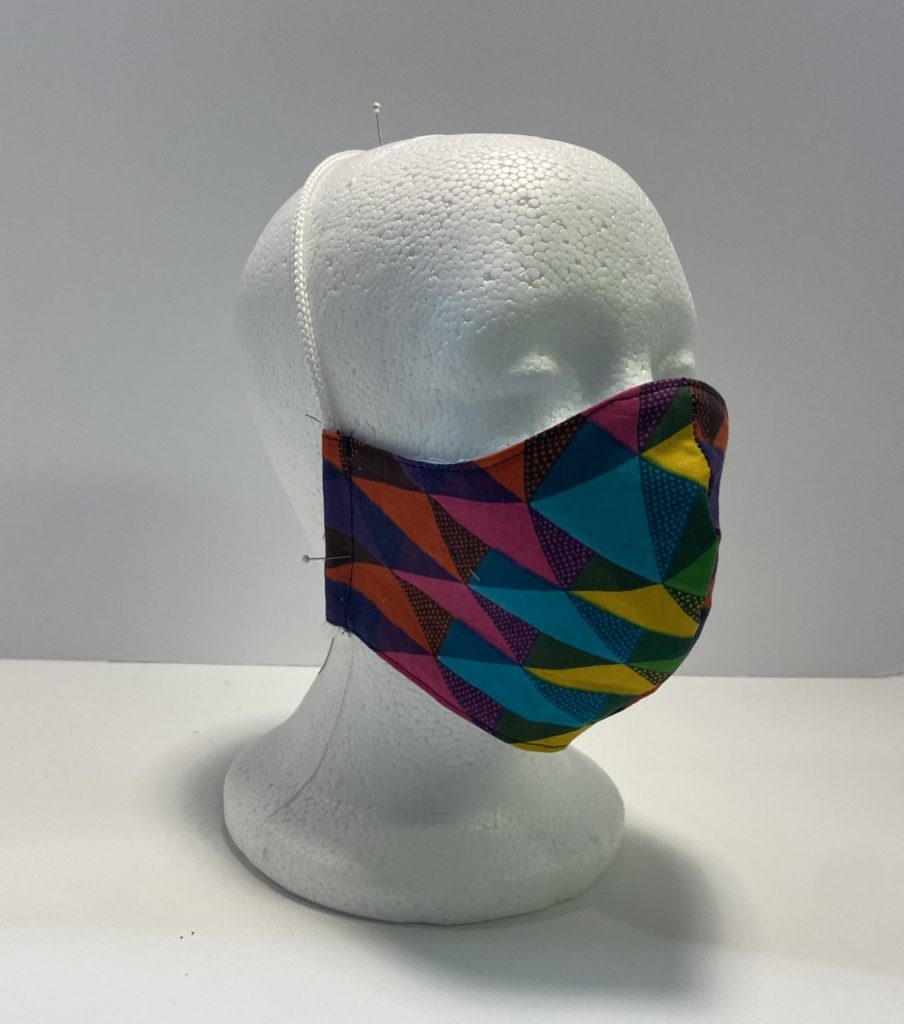 The Comfort Mask was designed to be worn for extended periods of time and allow the wearer to breathe and talk without needing constantly readjust their mask The Comfort Mask is similar to the Standard mask with two changes, the mask is slightly more narrow and a knit chin strap had been added to hug chin, but to stretch and allow talking and moving.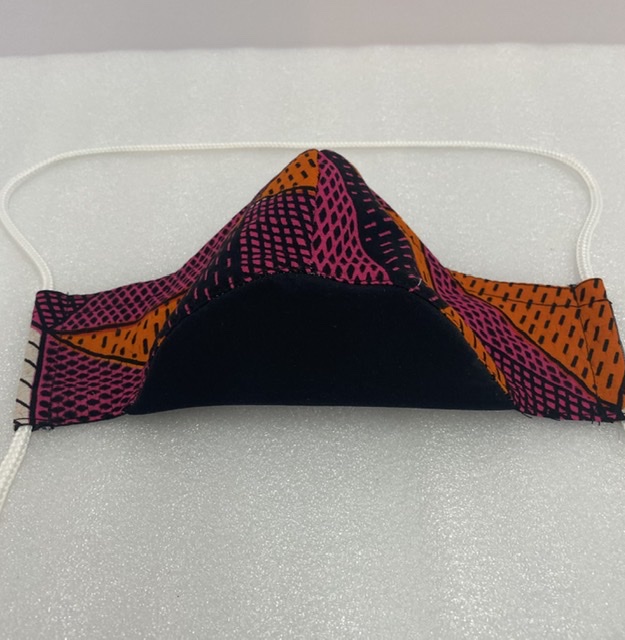 The Happy Hour Mask is an upgrade to the Comfort Mask. The Happy Hour Mask has all the benefits of the comfort mask, with an added hidden grommet that allows the wearer to drink a beverage through a straw without removing their mask. Are you concerned about the environment and don't want to use disposable straws? Well we got you, each Happy Hour Mask comes with a GoSili® reusable silicone straw wth its own carrying case.
Keep an eye out for some new styles, including some knit masks, knit running buff style face masks and some one of a kind designer masks, for people who want to be a little extra when they go out for groceries!
Sizes
The face masks come in 4 sizes, Adult Large, Adult Medium, Youth and Child. The Adult Large with fit most people. The Adult Medium may fit women and teens better. The youth size would fit people ages 6 -12 and the Child size ages 3 – 6. if you have any questions about sizing, please feel free to contact me.
Colors and Prints
Different colors and prints will be added frequently. If you are looking for a specific color or print, please feel contact me and I will do my best to create a mask that fits your needs.
Showing 1–12 of 18 results