To Celebrate Earth Day, Pittsburgh hosts an "Ecolution Fashion Show" every year (with the exception of 2020 due to the Covid 19 Pandemic). This fashion show is a design competition that invite artist from many disciplines to create a pieces of wearable art made out of upcycpled and unconventional materials. Every year 4 designers win awards for their "Best in Show" looks. I have been honored to be a winner in 2016, 2017, 2018 and 2019. Here are the looks from those shows.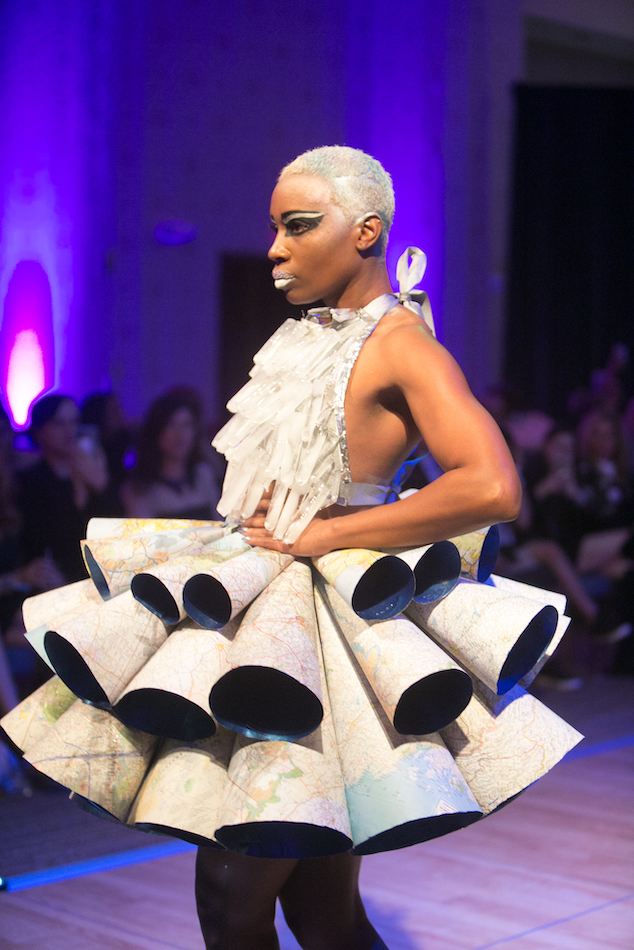 Ecolution 2018: Forces of Nature
My dress was inspired by the melting of the polar icecaps and glaciers craving into the ocean. This dress was made with maps of the world, blue paint, icicles, and Blue Apron insulation bags. As this dress walked the runway, it melted and started to degrade the skirt made of paper maps.